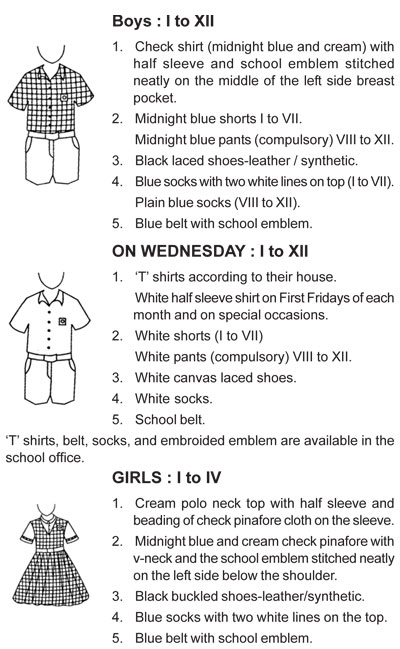 No boy with long hair, moustache or beard will be allowed in the class. Boys should have a simple neat hair cut. Girls should have it plaited neatly on two sides. Low waist pants are not permitted in school. Shoes must be clean and neatly polished. The students are not allowed to use jewellery/fashionable earrings or bangles inside the school. Use of lipstick, long nails and nail polish are not permitted.
A student who comes to the class without proper uniform will not be allowed to sit in the class, unless a note of excuse, duly signed by the parent, is produced. On Birthdays children can wear coloured dress. The child may contribute a book to the library as a lasting and beneficial gift to all the students on their Birthdays.
N.B.: During rainy days, students can use black sandak rainy wear.